Pre-Orders Open Now. All sets will ship December 15-20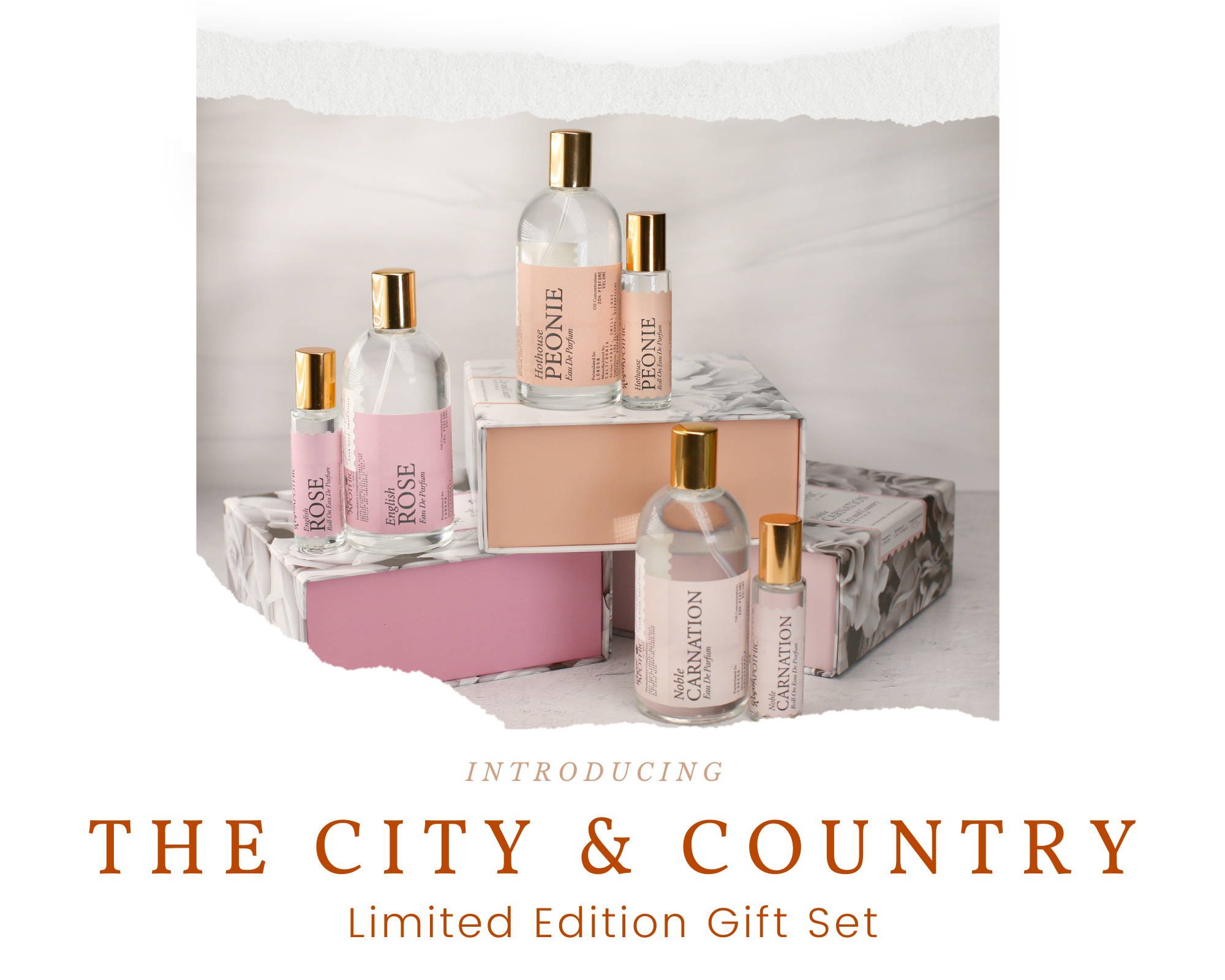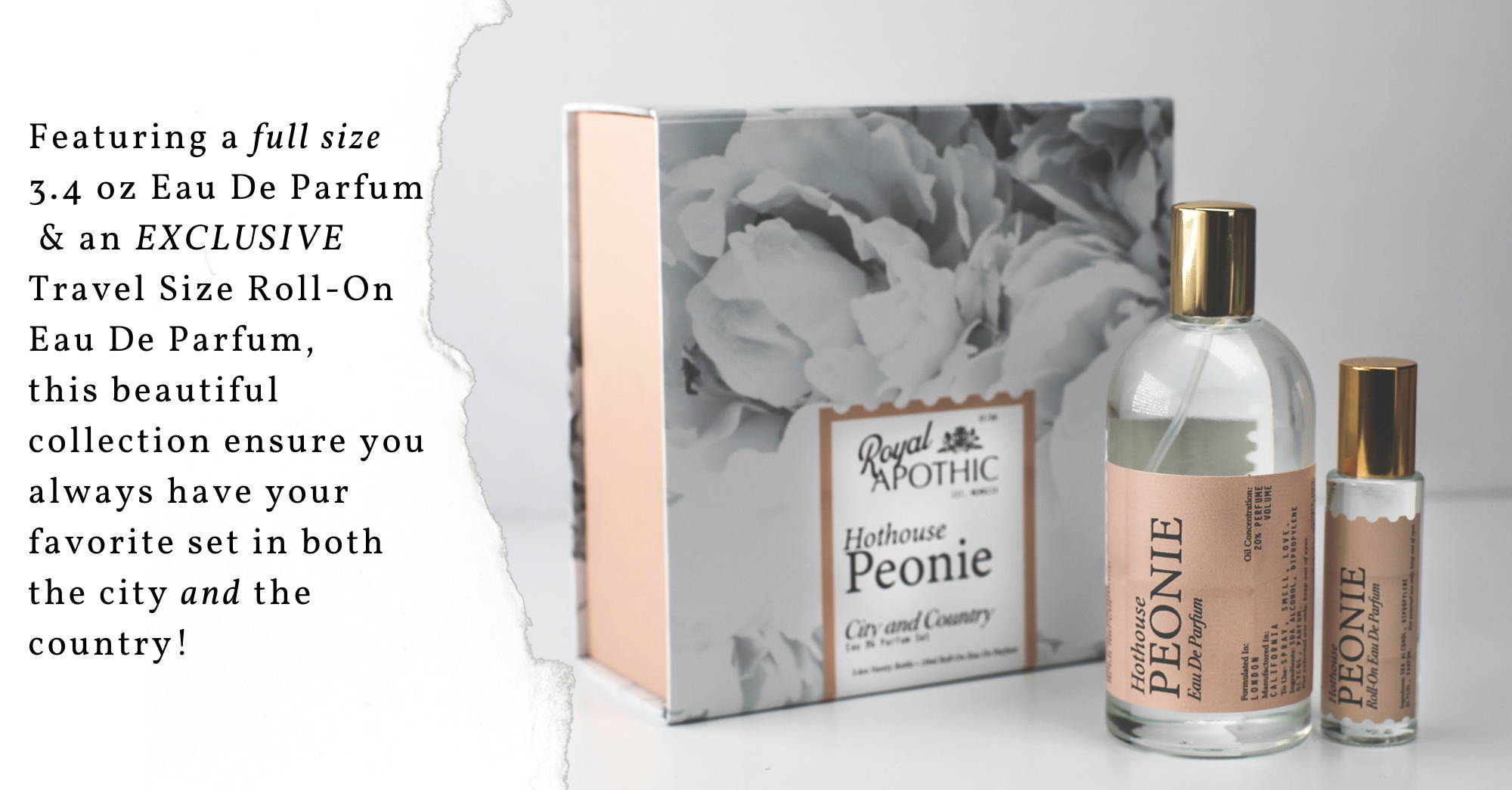 Available in the following scents..
---
It took us a while to capture the heady scent of this beautiful flower grown in a humid greenhouse, but when it was finally complete, our entire team went dizzy with delight. Our most requested fragrance, this limited edition set will be the last drop until February.
---
Fresh Herbal Greens, Lotus, and Water Lily
Greenhouse Peonies, Crystalline Water Flowers, White Orchid.
Woody Amber, Blonde Resin
Set Contains 1 3.4 ounce Eau de Parfum and 1 15ml Roll-On Eau De Parfum
---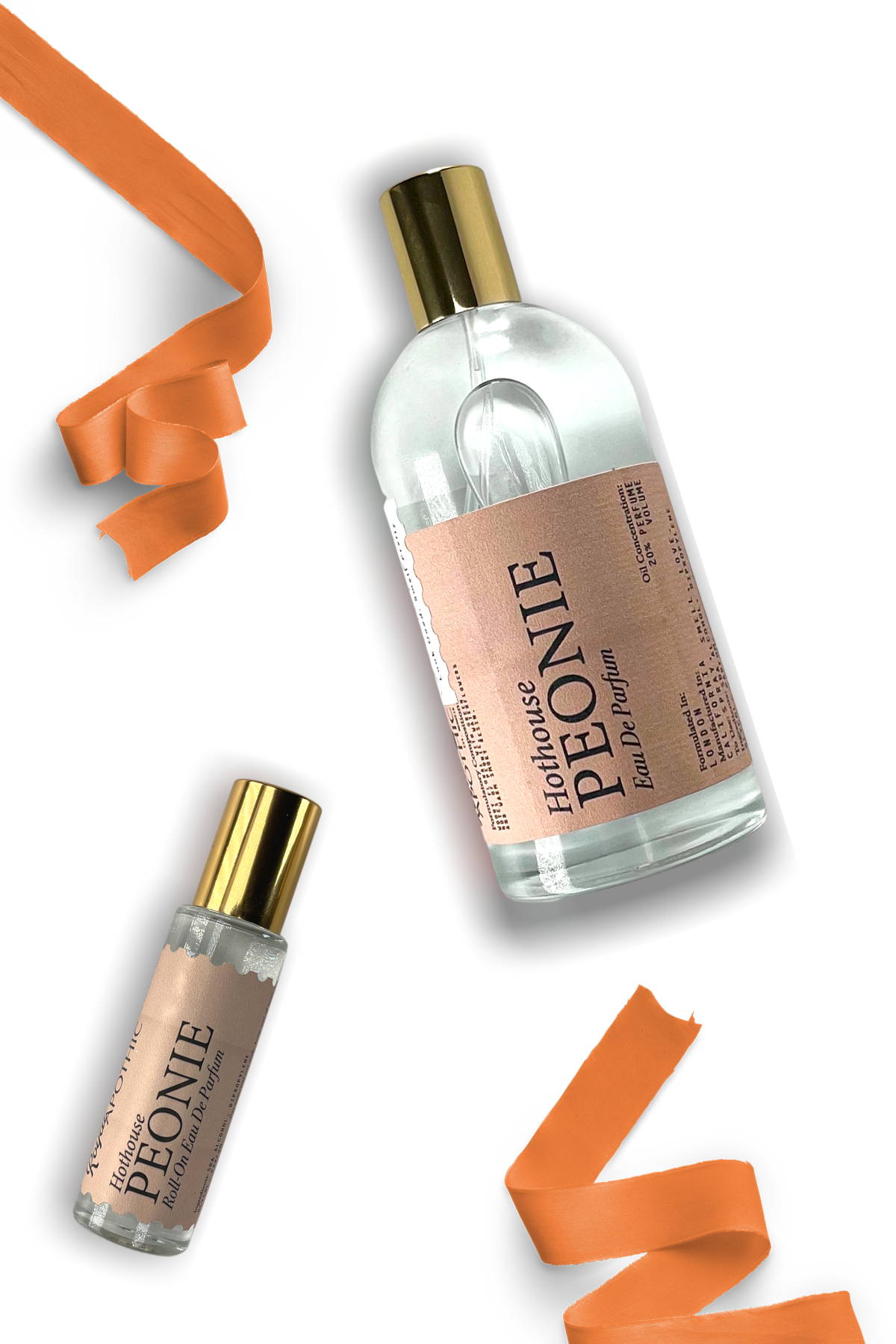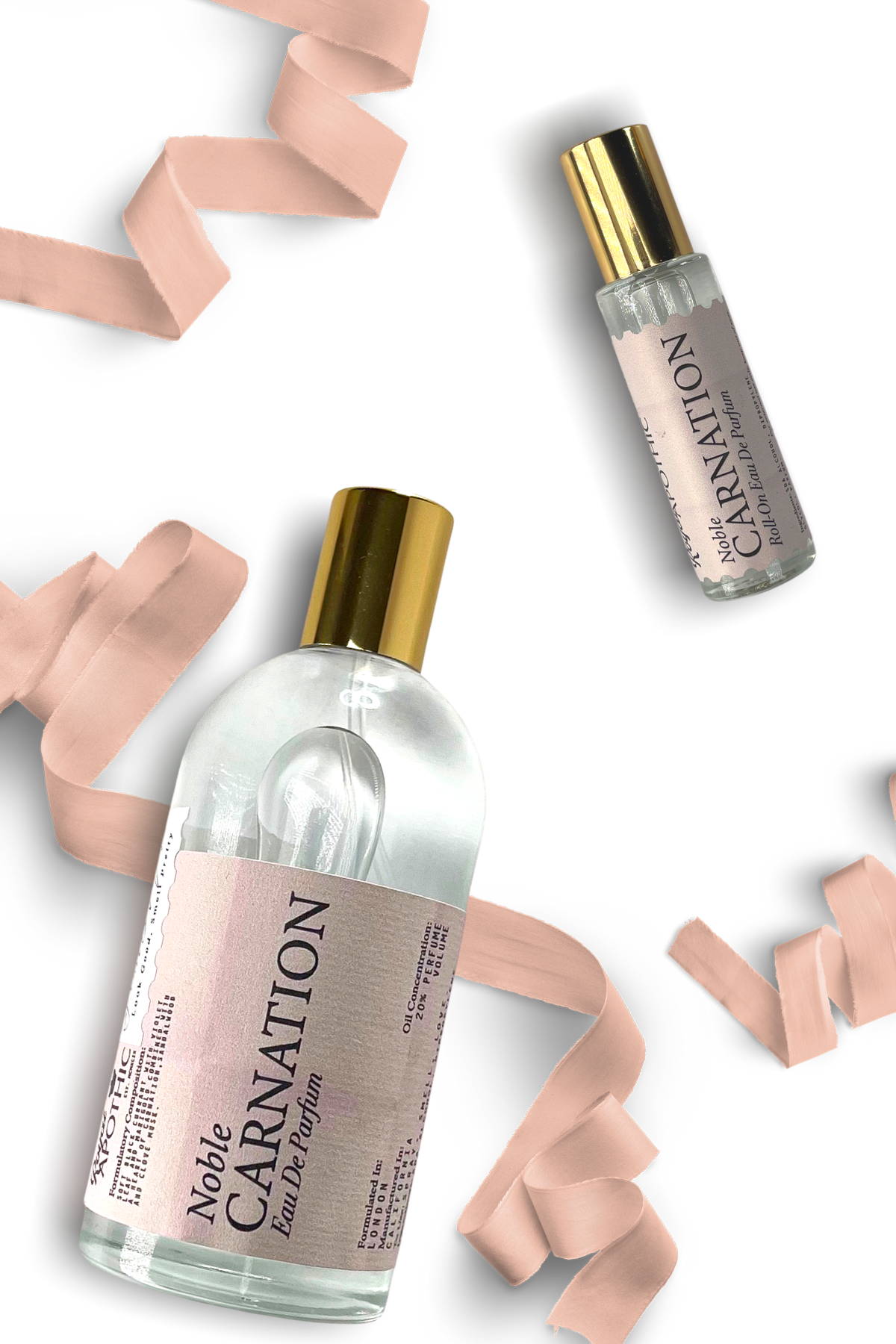 ---
Let's face it, Carnations get a bad rap. This definitely does not smell like a prom corsage, instead it reminiscent of a bridal bouquet on a crisp wedding day morning.
---
Black currant and Carnation
Spicy Marigold, Clove, Violet Leaf.
Cedar Wood, Sandalwood, and Oriental Musk.
Set Contains 1 3.4 ounce Eau de Parfum and 1 15ml Roll-On Eau De Parfum
---
---
---
A modern take on the classic English flower, English Rose is a warm floral blended to feel fresh and new, never powdery or aged. This is definitely not your Grandmum's rose!
---
Fresh Bergamot, Crisp Grapefruit, Engish Rose Petals
Snow Rose, Linden Flower, Geranium
Orchid Blossom, Vanilla, Sandalwood.
Set Contains 1 3.4 ounce Eau de Parfum and 1 15ml Roll-On Eau De Parfum
---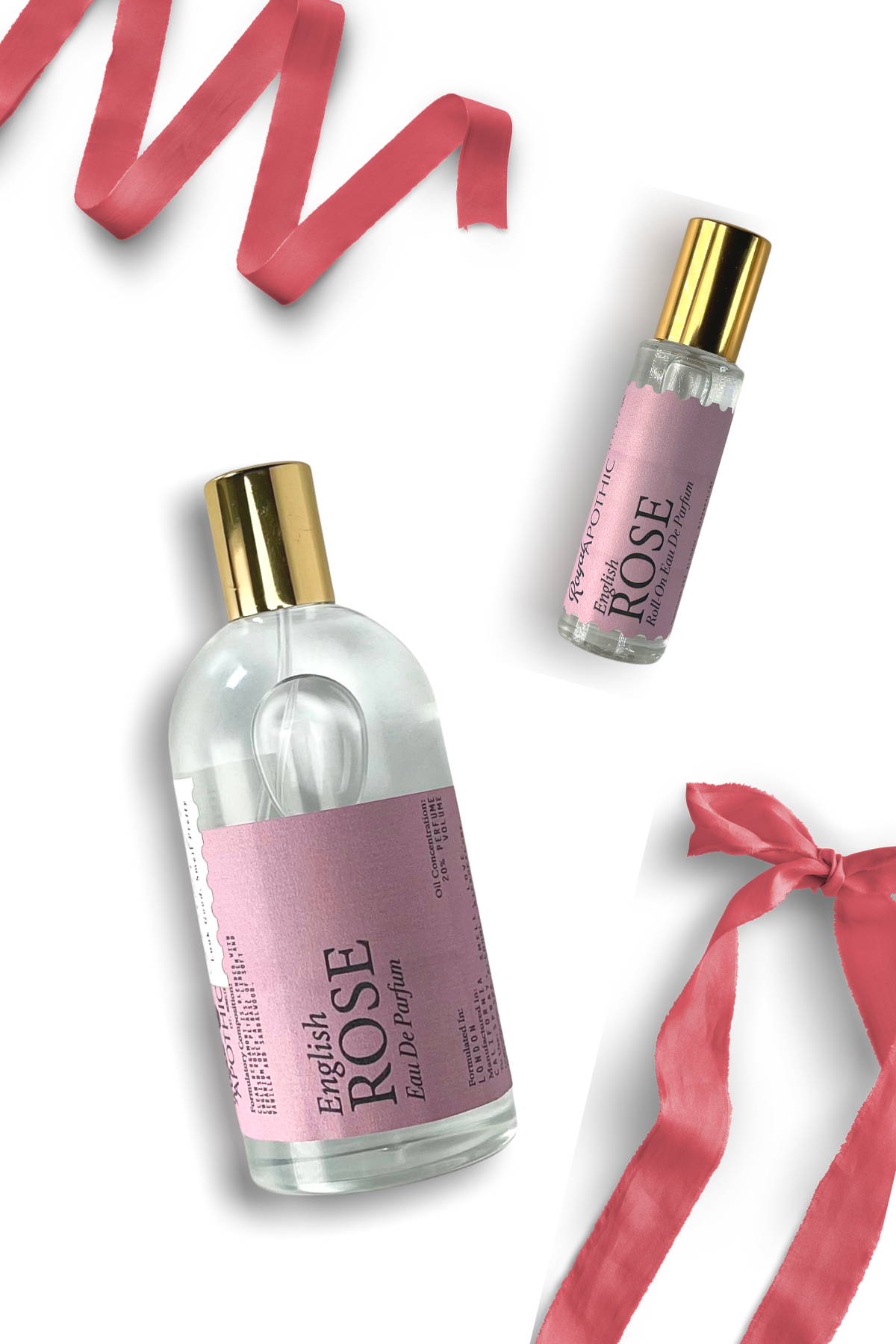 Frequently Asked Questions:
When and how will my order ship?
All orders will ship December 15-20th based on location. East Coast to West Coast based on location. Due to shipping guidelines, all fragrance products ship USPS Ground.
When is the next restock?
As you know, global operations have been greatly affected by Covid. We expect our next drop to be in mid February.

Do you ship internationally?
We currently ship to the US, UK, Canada and Australia. More countries coming in 2021.
I miss candles! Where are they?
We recently purchased a candle manufacturer founded in 1931. Keep an eye out in early 2021
Does Peonie smell different?
Every batch of Royal Apothic products are blended by hand in small amounts. Slight differences in fragrance are to be expected. We were recently able to acquire several key ingredients used when Sean created the fragrance originally from a European supplier. The current batches have been tested by Royal fans and match back to scent Sean originally created and that was sold prior to 2017.
Will I receive this before Christmas ?
Due to carrier backlogs, we are unable to guarantee delivery before Christmas however we will be emailing a gift card that can be printed out and wrapped should this be for a gift.
Unfortunately, due to the limited edition of this collection and the extremely long wait list, we are unable to accept returns or exchanges. All sales are final.